Why Visit Clean Beauty in London ?


Conscious Beauty, Science and Clean Beauty, Green Chemistry, Regulation, Ethical ingredient sourcing, Eco-conception, Transparency, Climate & environnement, Blue Beauty, Cruelty-free Beauty, Vegan beauty, Sustainability, Organic Beauty, Waterless Beauty ....
There are as many ways to consider Clean Beauty as there are to define its boundaries.
What characterizes Clean Beauty today? What will define Clean Beauty tomorrow?
Throughout two days, Clean Beauty in London brings together the key actors of the market to provide concrete answers to its visitors.
From beauty to Clean Beauty
It is in the United States that Clean Beauty was born about ten years ago, following the aspiration to a healthier lifestyle.
Skincare, bodycare, haircare, toiletries and makeup, all spheres of beauty are concerned
.
Since then, the concept has spread worldwide. Health scandals, ecological crisis and pandemic have encouraged a fundamental need for transparency among cosmetic consumers and a return to a thoughtful consumption, approached in a precise manner:
A return to the fundamental needs of the skin

An increase in vigilance regarding product formulas

The desire to use natural products or safe chemicals that respect the body and the environment

The need to reduce the ecological footprint with clean manufacturing processes and recycled, recyclable and reusable packaging.
How to be sure to offer to highly informed cosmetic consumers the products they expect?
Clean beauty remains a vast subject, with imprecise contours and variable interpretations, which raises many questions.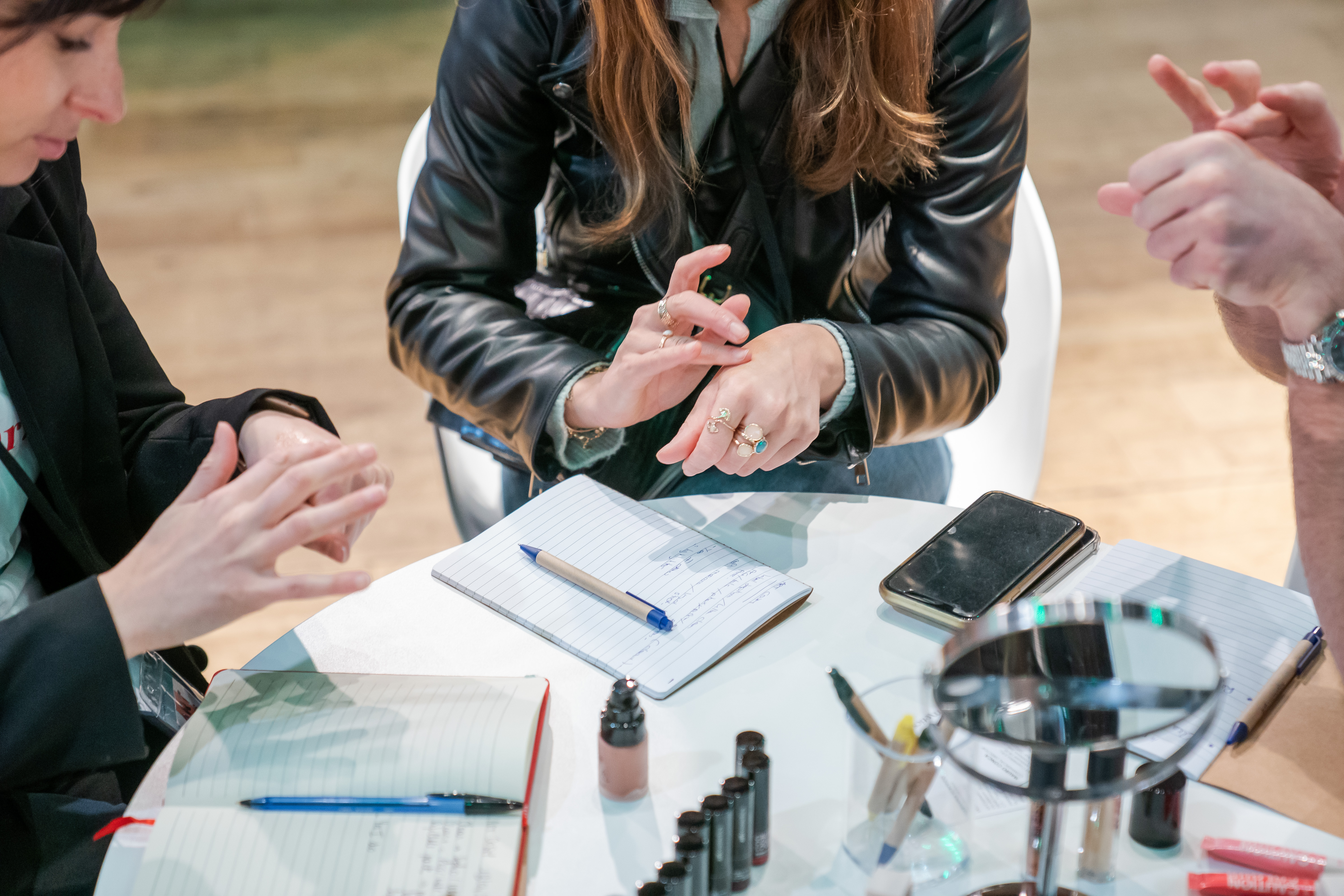 Answer the most frequently asked questions about Clean Beauty
Developing a clean skincare, bodycare, haircare or makeup line, or upgrading an existing range to Clean Beauty, raises many questions.
These 10 questions come up regularly:
What defines Clean Beauty?
What do scientists say about Clean Beauty?
Which ingredients should be avoided in your Clean Beauty products?
What regulations should you follow to respect the definition of Clean Beauty?
Is there a Clean Beauty label?
Is Clean Beauty the new Bio Beauty?
Does Clean Beauty have to be vegan?
Do Clean Beauty products have to be cruelty-free?
Are transparency and non-toxicity the only key values of Clean Beauty?
Is sustainability part of Clean Beauty?
The experts of Clean Beauty, present during both days, will discuss all these topics that question Clean Beauty and provide you with valuable insights and keys to scale-up your business.
Give your products the best of Clean Beauty
Building a clean skincare or haircare range or looking for new products that meet the criteria of Clean Beauty requires specific ingredients, formulas, packaging or innovations.
Clean Beauty in London brings together for two days
50+ cosmetics suppliers
,
international key players
of the market:
Ingredients suppliers
Contract manufacturers / formulators
Suppliers of turnkey solutions
Accessories suppliers
Packaging suppliers
The presence of these Clean Beauty suppliers will be a unique opportunity to find
sustainable innovations, your future recyclable packaging, clean and traceable ingredients and formulations, responsible production methods
, and anything else that will give your brand the security to move forward on the right path - and give your customers the products they expect.
Everything you want to know about Clean Beauty
As a new kind of trade show, Clean Beauty in London aims to bring, with the support of all the participants, new insights and more precise definitions of this new consumption mode in
makeup, skincare, haircare, bodycare and toiletries
.
Thanks to an exceptional
conference program
and animations, bringing together a large number of international experts, the event will enable you to push your projects forward.
Together, beauty experts, scientists, journalists and influencers will provide answers to the essential questions brands are seeking and reveal their vision and in-depth analysis of the industry's issues and trends.
Our objective:
giving you all the keys to the growth strategy of your Clean Beauty brand.
On April 17 and 18, 2023, join us at Clean Beauty in London to co-create the clean beauty trends of tomorrow.
Beauty brands are our guests